Theme Packages
Tour Packages
Incredible India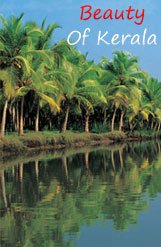 Home | About us | Enquiry | Reservation | Contact us| Sitemap
Honeymoon Packges in India
One thing you want to cherish in your entire life is your honeymoon. The first visit with your better half needs to be a fantabulous one. A honeymoon is also a time when you can understand, feel and love each other. India has some of the most exotic honeymoon destinations where you can have a blast of a life time. The winds, surroundings, passion and excitement in these destinations will make your dream come true. There is much-needed seclusion, a splash of luxurious and comfortable surroundings and fragrant winds of love ready to take you both in their lap. The Taj Mahal, a symbol of love, erotic images of Khajuraho gives you a deep insight into Hindu culture and they will further add flavor in your martial life.

If you want to play with your spouse in the wild waves, then the beaches of Andaman & Nicobar, Kerela and many more are at your disposal. The mesmerizing hills of Shimla and Kangra Valley will give you lifelong memories. Enter into the fairylands of fairies and princes together and have the surrealistic experience of being part of a dream - a dream that came true for you both. Watch the stars on a lonely beach and just forget it all as you wander into the snow covered hill resorts and witness the religious and cultural lives of Indian people. The thrill, ecstasy, fun and frolic will take you to a roller coaster ride. Take a honeymoon tour to India and rock yourself.


Planning to make the most beautiful moments of your life unforgettable? We at Indiaholidaypackages.com offer magical moments for honeymooners from destinations throughout India. These holiday packages for your honeymoon in India offers you the backdrop for a sensuous and charming holidays.

Now this is your chance to pick the honeymoon destination in India of your choice and get ready to realize the fantasies of your life. Experience the romance in the sun and the snow and on the golden sunny beaches! Your entire travel needs will be taken care of by us at indiaholidaypackages.com, meticulously to make your honeymoon as picture perfect as your life partner!

After a much hectic wedding ceremony, it is the time to relax with your beloved. Begin your new life by planning honeymoon to get close and understand each other well. Honeymoon in India offers a scope for myriad romantic getaways which will be a perfect escape from the humdrum of your robotic lives. Step into a new life by planning honeymoon in India, which you can treasure forever in your memories and make it an experience of a lifetime, without shelling out big bucks from your pocket.

A whirl of honeymoon places or honeymoon destinations in India including splendid mountain ranges of Kashmir, backwaters of Kerala, glistening beaches of Goa, magnificent Ajanta and Ellora Caves, picturesque locales of Nainital and mystical grandeur of Rajasthan has made India a premier Honeymoon destination.

Discover India