Theme Packages
Tour Packages
Incredible India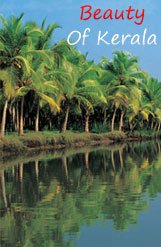 Home | About us | Enquiry | Reservation | Contact us| Sitemap
Medical Tourism in India
India is giving thailand stiff competition in healthcare services for overseas patients with cost of sergery lower by over 30% and in fact cheapest in entire southest asia. Medical tourism in fast emerging as a big oppurtunity for india with its low cost advantage, high quality healthcare providers and an english speaking populance.

The medical tourism market in India has been pegged to grow to around Rs 11, 000 CR by the next couple of years approx till 2012-13. Medical treatment in USA or Thailand. Quality health care & medical treatment in india at low cost. Cardiac Surgery, Bone Mone marrow transplant, Liver transplant, Orthopaedic surgery. Cost of key health care treatment is upto 30% low. Medial tourism in India emerges as a huge money spinner. Go for medical tour in India and treat yourself with the best quality care in India.


Medical Tour India, medical tourism India, Health Tourism India, Dental Care Package India, Cosmetic Treatment Package India, Heart Surgery Package india, Orthopaedic Surgery Package India, Heart Care Package India, Health Check Up India. One of the best option to go for your treatment in India and have a india tour as well. In the same cost you can visit India and you can get your medical treatment done. medical tourism india brings this chioce for you. Go for medical tour in India and treat yourself with the best quality care in India.

India has best qualified professionals in various fields, in fact many Indians are currently working at Top positions with best companies and organizations around the world. As to the Medical Facilities and Amenities in India, one can say that Indian doctors and hospitals both are on par with International standards and are yet very cost effective compared to its International counterparts. The medical treatments are conducted by most competent doctors and at hospitals with world class Medical Facilities at low costs.
Discover India