Theme Packages
Tour Packages
Incredible India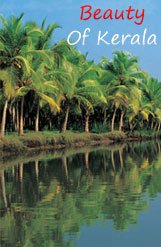 Home | About us | Enquiry | Reservation | Contact us| Sitemap
Ooty (Otakmand)
The salubrious climate of Ooty is one of the main reasons of its being a popular hill station and a favourite among honeymooners. The same fact makes Ooty in Tamil Nadu a fine destination for an exciting family vacation in South India. The fact that Ooty or Ootacamund as it is often called is home to many top residential schools and educational institutions further cements its position as a good place take your kids on a holiday.
While the quite and serene environment makes Ooty an excellent place for kids to trace the stars in the sky, mug up the history and put their brains to make sense of those theorems and elements; its very location, (situated a height of 2240m) amidst sprawling grasslands, rolling hills covered with dense coffee and tea plantations make it a feast for the eye. Huge pine and conifer trees and fresh air further accentuates the travel experience in Ooty.
However, there is more to Ooty than just its climate and schools, the hill station boasts of some of the most beautiful lakes, waterfalls and gardens in the area as also some centuries old shrines, churches, cemeteries and colonial style buildings.
Best Time To Visit :

The best time to visit Ooty is November and March, however you can also visit Ooty during April-June, but during this period the hill station remains a bit crowded.
TOURIST ATTRACTIONS
Botanical Gardens
If you are on a sightseeing tour to Ooty, you might want to visit the Government Botanical gardens, which were laid out in 1847.The picturesque gardens that are maintained by the Horticulture department of the state, cover an area of about 22 hectares. The Gardens have well over 650 species of plants and trees, including a fossil of a tree, which is believed to be more than 20 million years old. The garden is very popular with nature lovers and those who long to walk among greenery and see rare ferns and shrubs up close.
If you are in Ooty in the month of May, then you can also be a part of the summer festival, which is held here annually. The festival holds flower shows and various cultural programs showcasing the talent of the locals and the renowned artists.
Ooty Lake
If you love the outdoors, Ooty lake is a must see for you. It was built in 1825 and is about 2.5 km long. Visitors to this lake can go for boating on the lake or enjoy their favorite outdoor activity of fishing. If the latter really appeals to you then remember to get fishing permission before you head to buy baits!
Dodabetta Peak
The Dodabetta Peak stands at an altitude of 2,623 meters. It is the highest point in the district, making it possibly the best vantage point around Ooty. It is merely 10kms from Ooty so you can simply grab your camera and head straight to the peak, and click amazing pictures of he valley below. Many say that on a clear day, which is honestly not that often, one can see far off areas, even the plains of Coimbatore and the flat highlands of Mysore.
Lamb's Rock
Lamb's Rock is another vantage point that is ideal for taking pictures and is a wonderful picnic spot. It is merely 9kms. From Coonoor and is known for the splendid views it offers of the plains of Coimbatore and the tea states in the surrounding areas.
Kodanadu's View Point
Kodanadu is about 16kms from Kotagiri, and is situated on the eastern edge of the Nilgiri range. It is a great vantage point that offers a breathtaking view of the Moyar river and the tea estates. There is a watchtower here that offers a view of the Rangasamy peak.
Madumalai Wildlife Sanctuary
The Madumalai Wildlife Sanctuary is located at a distance of 67kms from Ooty. If you are in town for a couple of days, then a visit to the Wildlife sanctuary would be a great way to spend a day. The Wildlife Sanctuary boasts of very rich flora and fauna, and is home to many endangered species. Though tigers and Leopards are only seen by the fortunate few, elephants, giant squirrels, sambhar, chital, barking deer and flying squirrels are a common sight. The Sanctuary is also a great place to see many kinds of birds, including colorful parakeets, black woodpecker, Malabar trogon and crested hawk eagle. If you have children with you or you yourself are simply fond of the majestic elephants then, you might like to visit the elephant camp within the sanctuary, Theppakkadu.


Kotagiri
East of Ooty, is a little village of kotagiri, which is about 28km from the popular hill station. Kotagiri is the oldest one of the three hill stations in the Nilgiris. It is not as popular as the other two, Ooty and Coonoor, yet it is said that it probably has the most pleasant weather among the three of them. It is a beautiful hill resort that has wonderful tea estates and is definitely worth a visit.
Kalhatty Waterfalls
The beautiful Kolhatty waterfalls are about 100 feet in height and are located on the kalhatty slopes. The falls are about 13kms from the city, so anyone on a tour of Ooty can easily check out the falls and the beautiful area surrounding it. Besides, obviously looking at the waterfalls, you can explore the kalhatty-Masinagudi slopes, that are home to many wild species, including panthers, sambhar, bison and wild buffaloes.
Dolphin's Nose
If the name is not amusing enough for you, you can come down to this very Dolphin's nose and have a good time, enjoying games and an outdoor picnic. The Dolphin's nose is a great vantage point that offers a panoramic view of the surrounding areas. If it is clear day, you can even see the Catherine falls from here.
How To Reach
By Train
The nearest broad gauge railway head is Mettupalayam at 46 kms. From Mumbai: The Kurla-Coimbatore Express (1013) leaves daily from Kurla station on the Central Railway in Mumbai. From Bangalore: The daily Bangalore Kanyakumari Express (6526) is a good option. For early risers, the Bangalore-Coimbatore Inter-City Express, another daily train, is a good bet. From Chennai: The Chennai-Coimbatore-Kovai Express (2675) and the Chennai-Mangalore West Coast Express (6627) have a daily service. Chennai-Coimbatore Shatabdi Express (2023) leaves daily except on Wednesdays. Another daily is the Chennai-Mettupalayam Nilgiri Express (6605). From Kochi: The Cochin-Guwahati Express (5623), which leaves on Tuesdays. A more frequent option is the Cochin Barauni Rapti Sagar Express (5011) which leaves every Tuesday, Thursday, Friday and Sunday


By Road
Ooty is connected by good roads and the trip through the Coimbatore-Mettupalayam- Coonoor-Ooty route is truly awesome for its scenic beauty. There is a regular bus service from Bangalore, Mysore, Coimbatore, Cochin and other neighbouring cities. The journey from Bangalore takes about 8 hrs (284 km) depending on the condition of the road though a shorter route through the Mudumalai Wildlife Sanctuary which will take you past the small towns of Masinagudi and Kalhatti route will curtail the distance to Ooty by about 50 kms. However, this road is closed at night, so be ready to spend a few hours at the check post which is invariably closed at night. A few eateries and a fuel station can be found at Masinagudi. There are some wonderful resorts around Masinagudi town where one can rent a cottage.


By Air
The nearest airport is in Coimbatore. A taxi from here to Ooty will take 3-1/2 hour and do negotiate on the fare.



Discover India