Theme Packages
Tour Packages
Incredible India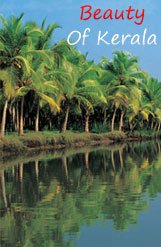 Home | About us | Enquiry | Reservation | Contact us| Sitemap
Goa Tourism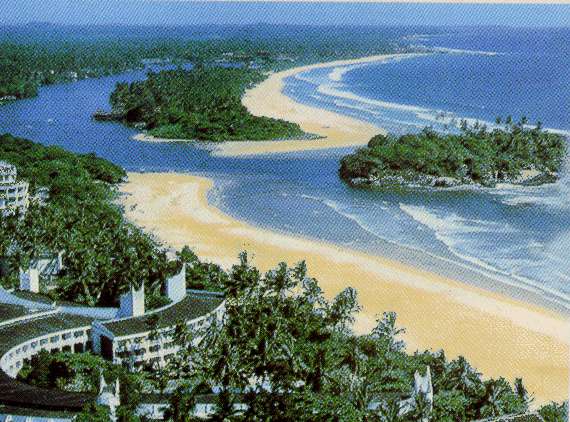 Picture yourself on a beautiful Beach of Goa with silver sand to swim and surf, white Churches surrounded by green paddy fields and coconut groves, going for a long stroll on a starry night, and somewhere someone is playing a romantic tune on his guitar. That's Goa for you.

The various places to visit in Goa are: Anjuna Beach, Aguda Fort, Calangute Beach, St Cathedral Church of St. Francis, Bom Jesus Basilica, Dudhsagar Waterfalls, Carambolin Lake.

It is a blend of the east and west, with Christmas and Carnival are celebrated as enthusiastically as Diwali and Durga Puja. In its Latin architecture there is also a preference of a fish-meat cuisine. The prevalence of cheap beer blends perfectly well with the traditional tipples of Feni, the local hooch and toddy.
Panji
Panaji in Goa still looks and feels like any Portuguese town with grand public buildings and old houses with over-hanging balconies and numerous bars & cafes.

Tourism is the main money-spinner business in Goa. But on the coast, coconut cultivation and fishing are still the main sources of income.


Best Time To Visit :

Goa Tourism happens all over the year but if you want to enjoy the Carnival better visit in Feb-March.


TOURIST ATTRACTIONS
Anjuna Beach
With its fluorescent painted palm trees and infamous full moon parties, ANJUNA, 8-km west of Mapusa, is Goa at its most "alternative". Designer leather and lycra may have superseded cotton Kaftans, but most people's reasons for coming are the same as they were in the 1970s: dancing and lying on the beach slurping tropical fruit. While browsing in the area have a day trip to the famous flea market.
Baga Beach
Baga Beach, Goa Baga, 10-km west of Mapusa, is basically an extension of Calangute; even the locals are unable to decide where ends and the other begin. Lying in the lee of a rocky, wooded headland, the only difference between this far northern end of the beach and its more congested centre is that the scenery here is marginally more varied and picturesque.
Calangute Beach
"A Topping On Tourist Pie" A mere 45 minute bus ride up the coast from the capital, Calangute is Goa's busiest and most commercialized resort, and the flagship of the state government's bid for a bigger slice of India's package-tourist pie. In the 1970s and early 1980s, this once peaceful fishing Village epitomized Goa's reputation as a haven for hedonistic hippies.
Aguada Fort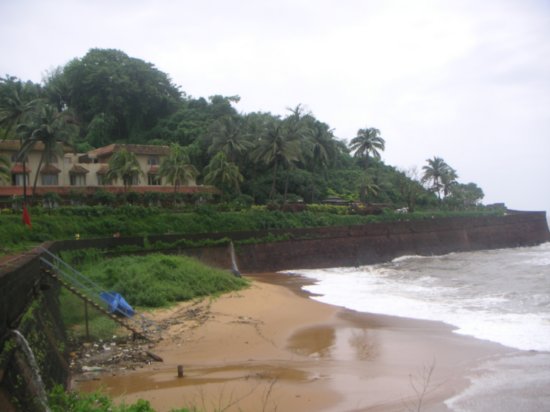 A spring within the fort provided water supply to the ships that called there, giving it the name "Aguada" (meaning 'water' in Portuguese). On the northern side, it provides a harbour for local shipping. The fort, at present, houses the central jail. A 19th century built lighthouse is situated inside the fortress.

Immediately south of Candolim, a long peninsula extends into the sea, bringing the seven-kilometre white sandy beach to an abrupt end. Aguada Fort, which crowns the rocky flattened top of the headland, is the best-preserved Portuguese bastion in Goa. Built in 1612 to protect the northern shores of the Mandovi estuary from Dutch and Maratha raiders, it is home to several natural springs, the first source of drinking water available to ships arriving in Goa after the long sea voyage from Lisbon.
St. Cathedral Church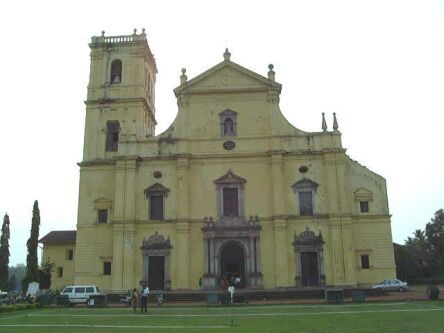 The Portuguese Viceroy Redondo commissioned the Se, or St. Catherine's' Cathedral, southwest of St. Cajetan's, to be "a grandiose church worthy of the wealth, power and fame of the Portuguese who dominated the seas from the Atlantic to the Pacific". Today it stands larger than any church in Portugal, although it was beset by problems, not least a lack of funds and Portugal's temporary loss of independence to Spain. It took eighty years to build and was not consecrated until 1640.
How To Reach
By Train

It is not difficult to reach Goa by trains, especially after opening of the Konakan Railway that connects Margao and Vasco da Gama to major cities in India. You can take trains from Delhi 1,874 km), Mumbai (490km), and Bangalore (430 km) to reach Goa comfortably. From the railway stations, you can hire taxis and motorcycle taxis to reach the desired destinations.

By Road

Goa, Maharashtra, and Karnataka state transport corporations operate from the Kadamba bus stand at Panaji. Frank Shipping operates a boat service between Mumbai and Panaji.

Moving around in Goa is quite easy. One can find bus as well as car rental services. A unique experience is that of the motorcycle taxi. Several ferry services are also available.

By Air

Dabolim is the main entry point for Goa situated at a distance of around 29 km from Panaji on the coast near Vasco da Gama. Most domestic airlines operate in Goa apart from chartered private airlines operating from UK and Germany. Indian Airlines has direct flights from Delhi and Mumbai daily. Air India also flies to Goa.
Discover India