Theme Packages
Tour Packages
Incredible India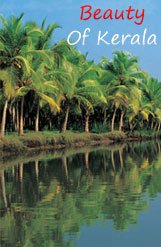 Home | About us | Enquiry | Reservation | Contact us| Sitemap
Car Rental

Many of our clients just they reserve hotels by themselves and finally they just need a car and a good friendly professional driver to make there travel in India as they desired. Since more then 69 different type of cars, mini buses and big Luxury Coaches are running in our organization for all our clients, We try to do work with perfection and want to take care or our clients and put attention very considerately. Since I worked for the clients of Catai Tours, Banyan Tours, La Passage to India, Abercrombie Kent, Vintage Travel and many other big names as a Professional Tourist Taxi Driver many years for the people from all over the world so I personally select one of the best and safe drivers in my team for your services. We all are expert in defensive driving and geographically and able to speak many different local dialects to communicate with tribal people during your travel.


General
INDICA
INDIGO
INNOVA
Deluxe
TAVERA
QUALIS
Heavy Vehicles
TEMPO TRAVELER
LUXURY COACH
All below featured cars & Coaches prices are Included with following services
A nice and comfortable Air Condition Car for you, having sufficient space for your luggage also, including Fuel, Insurance, Toll Taxes, All State Taxes, Parking and all transport related expense.

The cars & coaches are well maintained and equipped with first-aid box, sufficient tools & spares etc.

Drivers food and lodging.

Our Chauffeurs are simpatico, courteous, polite, co-operative, well uniformed and punctual and have in-depth knowledge about geographically.

A very good friendly professional driver who will have very good geographical knowledge of this area and will able to speak normal English to communicate with you.

Car will be with you from your arrival till Departure and you can stop as par your Choices to some Places on the way for photography.

Our all the drivers has Mobile Phones.

We can put ice box on demand if you want that will be without any extra cost.
Terms & Condition
We need your itinerary of your travel. You can drive all these cars with .

You can stop on the way for photography, any sight seeing or for drinks and eat.

You have to pay the charges for way back to our home town which is Delhi or Jaipur.

We consider one day as 250 kilometer.

In case if there is any break down of our car, we will provide another car within few hours sometime it is depend on the location also. But just for your information I want to tell you that there were only two breakdown of our cars in last 15 years.

We don't keep more then 4 year old cars.
Safety Rules
All drivers are trained in Defensive Driving as per our safety training.

All drivers can speak and understand Normal English.

All drivers have valid country commercial driving license.

No right hand side getting out of Vehicle for clients (this avoids 60% of risk exposure)

Instructed to follow country road laws.

Seat belts are worn at all times.

Vehicle not to exceed 100 Km/h on National Highway (2 way highway) and 80 Km/h on State Highway.

A break must be taken at least every 2 hrs, and many more if necessary.

Decrease speed near villages/ town/ intersection to risk of any incident.
Reservations & Payments
One third part of total amount as advance for small cars (up to 12 seated Tempo Traveler) will make sure your travel with us.

For big buses (15 seated onwards) 50% amount of total payment as advance will make sure your travel with us.


Discover India