Theme Packages
Tour Packages
Incredible India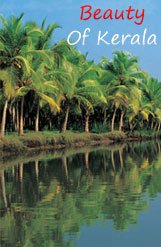 Home | About us | Enquiry | Reservation | Contact us| Sitemap
Gulmarg
In spring Gulmarg lives upto its name which means Meadow of flowers, its a large upland meadow 52kms southwest of Srinagar. Come winter,Gulmarg is Indias major ski resort.


Gulmarg reinforces its position as a PrimeWinter Destination (2,730 m/56 km) from srinagar. Gulmarg's legendary beauty, prime location and proximity to Srinagar naturally make it one of Asia's premier hill resorts. Originally called 'Gaurimarg' by shepherds, Gulmarg was discovered in the 16th century by Sultan Yusuf Shah, who was inspired by the sight of its grassy slopes emblazoned with wild flowers. It was also a favourite resort of the Mughal Emperor Jahangir.
Best Time To Visit :

June To Early November, December To February
TOURIST ATTRACTIONS
Golf Courses
One of the world's highest beautiful green and panoramic 18-hole golf courses was built in 1904 by the British and is situated at an altitude of 2650 m. above the sea level offers tourists a temporary membership along with good golf sets, as well as a clubhouse, which is a historical building in its own right. There are golf sets on hire also. Naturally, these facilities are available to players as well, except that serious golfers usually carry their sets along. If one does not want to actually play the game, he can admire the spectacular lush green land slopes that incline gradually.

Skiing
Asia's one of the most famous Heli-skiing resort is at Gulmarg, Kashmir. In winter, the stunning Gulmarg turns into a skiing resort. Khilanmarg is an important skiing center. The skiing season commences in December and goes on till the month of April. The most favorite tourist sports here include Skiing, Trekking and Heliskiing. Once the winters set in, the entire landscape of the town changes. The bright green slopes of summers now become the shining white skiing tracks, beckoning professional as well as amateur skiers. The vast snow slopes become the perfect locations for indulging in heli skiing from the mountaintop. Heliskiing is where a helicopter takes one to the chosen peak from where one can choose his own descent route. Gulmarg also acts as a trekking base for those who trek to the Pir Panjal Range, Nanga Parbat and Khilanmarg. Gulmarg offers facilities for hiring trekking equipment and local guides.
Alpather Lake
The places to see in Gulmarg are the picturesque Gulmarg Biosphere Reserve and the Alpather Lake. If the Gulmarg biosphere reserve offers one of the most attractive wildlife tour packages then the Alpather Lake is a beautiful lake at the base of the Apharwat Mountain. The main feature of the lake is, it remains frozen till the month of June, and even after that you can see ice caps floating in the lake. The Alpather Lake and the melting snow and ice from the Apharwat Mountain form the Ningli Nallah, which is also one of the prime tourist attractions for those who travel to Gulmarg. It is around 13 km away from Gulmarg. The lake is situated at the foot of Apharwat peaks at a height and to reach there, trekking becomes a great option. One can also take a ride on the horse back to the lake.
Khilanmarg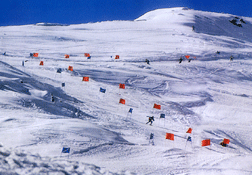 This smaller valley is about a 6-km walk from the Gulmarg bus stop and car park. The meadow, carpeted with flowers in the spring, is the site for Gulmarg's winter ski runs and offers a fine view of the surrounding peaks and over the Kashmir Valley. It's a 600-metre ascent from Gulmarg to Khilanmarg and during the early spring, as the snow melts, it can be a very muddy hour's climb up the hill. The effort is rewarded, if it's clear, with a sweeping view of the great Himalayas from Nanga Parbat to the twin 7,100-metre peaks of Nun and Kun to the southeast.
Shrine of Baba Reshi / Ziarat of Baba Reshi
This Muslim shrine is on the slopes below Gulmarg and can be reached from either Gulmarg or Tangmarg. The Ziarat, or tomb, is of a well-known Muslim saint who died here in 1480. Before renouncing worldly ways he was a courtier of the Kashmir King Zain-ul-Abidin. Every year thousands of devotees visit this shrine regardless of the faith they believe in.
By Train
Closest Railhead from Gulmarg is Jammu. Jammu is connected by rail to many cities in India; especially direct trains are available from northern cities.


By Road
Gulmarg is well linked by bus services from most of the cities in Jammu and Kashmir. State owned buses and Private tourist deluxe luxury buses are also available to reach Gulmarg from various parts of J&K.

By Air
Nearest airport to Gulmarg is Srinagar which is 56 km away from Gulmarg. Jeeps and Taxi cabs are available from airport to Gulmarg, which will cost around Rs 1000 – 1200. Srinagar is well connected to Delhi with daily regular flights. Many other Indian cities are also connected to Srinagar by air.

Discover India