Theme Packages
Tour Packages
Incredible India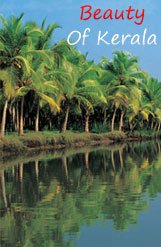 Home | About us | Enquiry | Reservation | Contact us| Sitemap
Pushkar
Pushkar is a small, mellow town with no vehicle traffic on the main street. There are over 400 temples in Pushkar. Some of the important temples are dedicated to Brahma, Raghunath, Varaha, Savitri ,and Gayatri. It is famous for the Camel Fair, which takes place here in Oct/Nov. Alcohol and meat are supposed to be banned here. Pushkar is on the edge of the Rajasthan desert, ten km northwest of Ajmer, 400 km southwest of Ajmer, 400 km southwest of Delhi, and 145 km southwest of Jaipur.

It is said that Lord Brahma's lotus flower fell in three separate places in the Pushkar area, and water came from the ground at each place. They are located within a radius of six miles. Senior Pushkar, where the hotels are located, is considered the most holy place, because the lotus fell here first. Middle Pushkar is 3 km down the road and has a small Hanuman temple and a 200-year-old banyan tree. New (Junior) Pushkar, 3 km further north, has a small Krishna temple. As Brahma threw the pushpa (flower) with his kar (hand), so the place received the name Pushkar.

History
It is said that while Lord Brahma was passing this spot he dropped a lotus flower. From the spots where the petals fell, water sprang out and lakes were formed. There is a rectangular lake here surrounded by temples. According to the Padma Purana, Brahma, the lord of creation, killed a demon with a lotus flower here. He dropped the lotus at this place to kill the demon. Petals fell in three spots, where lakes emerged.

Brahma wanted to perform a yajna on the full moon day in Kartika (Oct/Nov). Lord Brahma, the creator, was in search of a suitable place to perform the yajna. The lotus from his hand fell down, rebounded, and fell at three places, from where water sprang. Thus Brahma decided to perform the yajna at Pushkar (push-lotus; kar-hand). But the yajna could not take place without his wife, Savitri, by his side, and she was late. Brahma therefore for him, so that he could fulfill the religious obligations. So the priest manifested a daughter called Gayatri. Because she was an untouchable, to purify her, she was put into the mouth of a cow and removed from the other end, which totally purified her. When Savitri arrived, she saw Brahma married without her permission. So she cursed Brahma that he would only be worshiped at Pushkar.

Enraged, Savitri went and established a temple at Rathkagir, on top of the hill a little south of Pushkar. It is said to be due to Savitri's resentment that Brahma is mainly only worshiped at Pushkar.
Best Time To Visit :

Mid-October To Mid-March.
Weather
In Summer:45 C (Max) - 25 C (Min)
In winter: 22 C (Max) - 8 C (Min)
Rainy Season : from July to Mid Sept, and very humid (Upton 90%)
Our suggestion: Sept. Dec.
HOT ATTRACTIONS
Pushkar Fair
The well-known and marked with largest participation of all the festivals of Rajasthan, Pushkar is an important pilgrimage as well as the venue of a mammoth cattle fair. Bazaars, auctions, music and sports are highlight of this event. Recommended.
Camel Fair
Held each November at the time of the Kartik Purnima full moon, Pushkar Camel Fair is one of India's most highly-rated travel experiences, a spectacle on an epic scale, attracting 200,000 people and 25,000 camels, cattle and horses.
How To Reach
By Train
The nearest railway station for Pushkar is Ajmer, which is on the Broad Gauge and hence connected to all the metro cities of India. There are daily trains from Delhi in morning (Shatabdi Exp) and evening (Intercity Exp).


By Road
Pushkar is 11 km from main Ajmer bus stand. Rajasthan Roadways run very comfortable deluxe & air conditioned buses from Jaipur. There are buses from Jaipur to Ajmer every 15 minutes, some nonstop. The roads are very good, and it takes around 2 hrs from Jaipur. You can also come by taxi.


By Air
The nearest airport from Pushkar is Jaipur. Jaipur is well connected to all the major cities which includes Delhi, Mumbai, Calcutta, Jodhpur, Udaipur. Recently, flights to Dubai has also started from Pushkar by Indian Airlines.


Discover India