Tulip Festival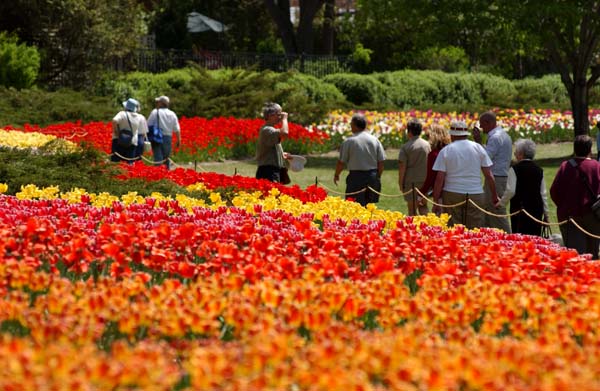 Kashmir has the Asia's largest tulip garden called Indira Gandhi Memorial Tulip Garden, Siraj Bagh Cheshmashahi Srinagar, in the foothills of Zabarwan range withan overview of Dal Lake.The festival is held annualy in the month of April when tulips are in full bloom. The sprawling tulips of varied colours make the garden look like a silken carpet with intricate designs. The scene is simply captivating with floral charm. It is a visitor's memorable delight.
Baisakhi Festival
This festival also known as "harvest festival' is celebrated in mid April every year welcoming the onsent of Spring season.The festival is considered auspicious for marriages. The occasion is marke by different fairs.Bangra Punjabi dance dominates the festivity.




Amarnathji Yatra
Every year from mid June to mid August this yatra is held from Pahalgam and Sonmarg right upto Amarnathji caves crossing glaciers and mountains.Devotees from all over the country participate in the yatra.
Festival of Hemis monastery
The biggest and most famous of the monastic festivals is that of Hemis, which falls in late June or early July, and is dedicated to Padmasambhava. Every 12 years, the gompa's greatest treasures, a huge Thangka, is ritually exhibited. Its next unveiling is due to take place in A.D 2004. Other monasteries, which have summer festivals, are Lam (late July/ early August), Tak-thok (after Phyang) and Karsha in Zanskar (after Phyang). Like Hemis, the Phyang festival too involves the unveiling of a gigantic thangka, though here it is done every third year.
Baba Chamliyal Mela
is celebrated Celebrated in the memory of Baba Dalip Singh Manhas every year in June in the village of Chamliyal on the Indo-Pak border 40 kms from Jammu. The unique feature of this mela is that the Baba Chamliyal is revered by people on both sides of the international border and is celebrated in unison by them on either side united by faith which makes boundaries irrelevant. People of all religions in thousands throng the shrine during the festivities. The earth around the shrine is called Shakar and the water from the adjoining well is called Sharbat. . A meeting of the BSF and the Pakistan Rangers is held on the international border on this day. The BSF presents shaker and sharbat to the Pakistan Rangers who in turn present chadar for the mazar of the Baba. Shakar and Sharbat are mixed and the paste is smeared on their bodies by people afflicted by skin diseases for cure.
Jammu Festival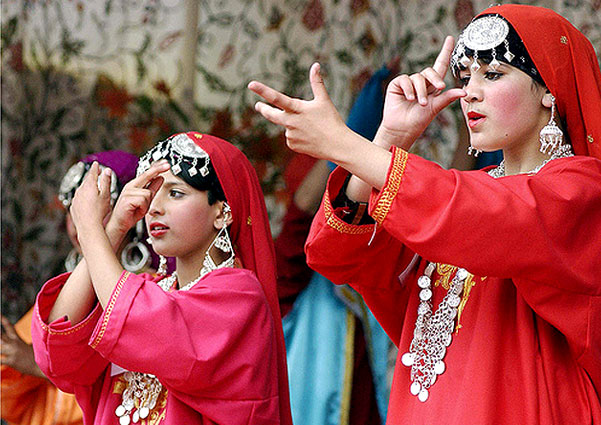 The festival is organised in Jammu every year in the month of April during Baisakhi by J&K Tourism Department. It is a celebration of the local culture, crafts and cuisines, where people from adjoining states also take part.